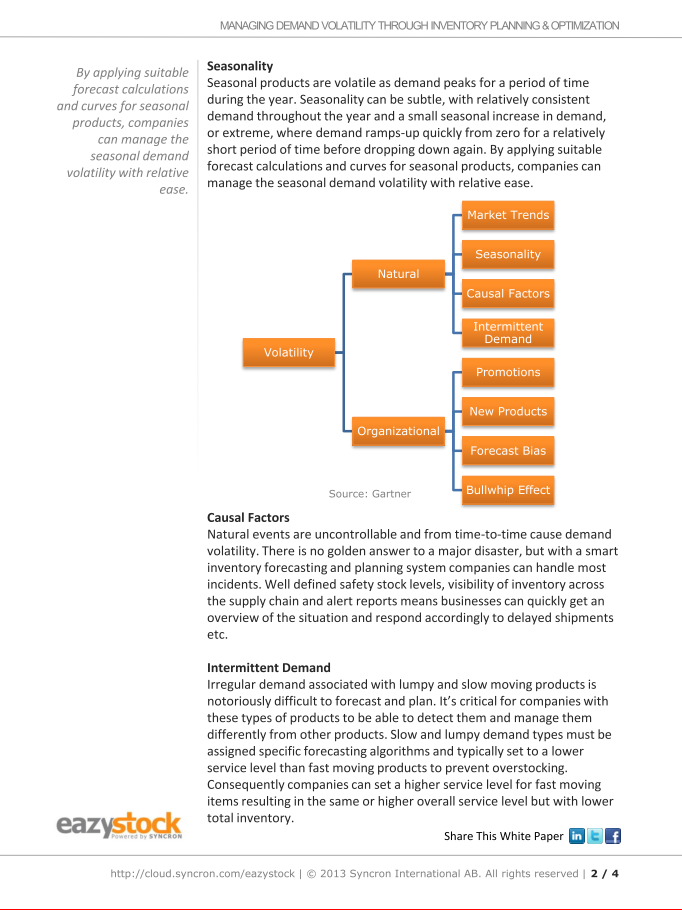 Supply chain leaders continue to rank demand variability as one of the top challenges to achieving their inventory goals and objectives. Demand variability is the difference or variance between what we expect to happen in our supply chain and what actually happens.
What you will learn
In this white paper, you will learn about the 8 different indicators of demand volatility to help you better manage your inventory.
Topics Include:
Market Trends
Demand Seasonality
Casual Factors
Intermittent Demand
Product Promotions
New Product Introductions
Forecast Bias
Bullwhip Effect
Fill out the form to download the white paper 8 different indicators of demand volatility.