Similar to the human body, inventory is susceptible to getting sick. Sometimes inventory piles up resulting in unnecessary costs to the business. Other times, there isn't enough inventory to go around and customers are left upset. Now you can get an inventory health check up for your business.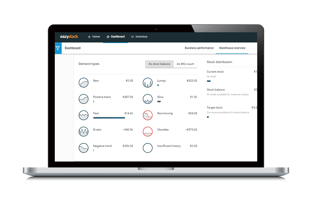 EazyStock's health check up is a report that includes an objective 3rd party analysis of your inventory data, including:
Excess stock & obsolete stock reports
Stockout & backorder risk reports
ABC classification analysis by item level
Strategic recommendations for inventory optimization & cost reduction
All findings are confidential and are presented back in the form of an executive summary.