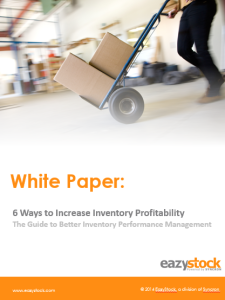 For any wholesale distributor or manufacturer the worse problem is overstocking of inventory or shortages leading to low product availability.
To keep optimized inventory levels while fulfilling customer demand is not easy without solid inventory planning and replenishment processes.
What Will You Learn?
In this white paper, you will learn the top 6 ways to increase inventory profitability and performance while creating better inventory management processes along the way.
White paper topics include:
Managing Your Cost of Goods Sold
Reducing Inventory Carrying Costs
Predictably Managing Order Costs
Eliminating Obsolescence Costs
Increasing Gross Sales
Understanding Inventory Value