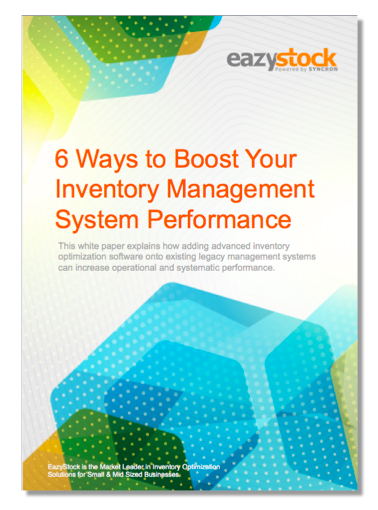 Let's face it, legacy inventory management systems lack the functionality required to keep inventory levels balanced. Businesses are either left with too much inventory or not enough to meet customer demand.
Download the white paper 6 Ways to Boost Your Inventory Management System Performance to learn how adding advanced inventory optimization software onto your existing legacy management systems can increase operational and systematic performance.
White paper topics include:
Drive actionable results for all users and stakeholders
Extend advanced optimization functionality to current systems
Seamlessly integrate even the oldest of systems
Access real-time data, reports and system alerts
Reduce total cost of ownership associated with inventory
Realize tangible return on investment within months of integration
Complete the form to download the white paper.