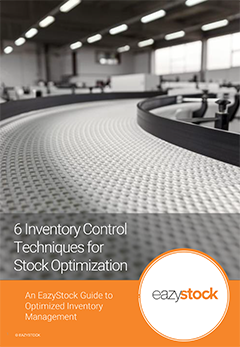 Most EazyStock customers report having the same issues when it comes to inventory control in the distribution industry:
High backorders/stock outs
Too much inventory on hand
Can't find inventory in stock locations
Erratic demand forecasting
There are 6 Inventory Control Techniques for Stock Optimization that distributors and wholesalers can leverage to eliminate or, at the very least, reduce the recurrence of these issues.
Distributors that have committed to some of the following best practices report on average 30% reduction in costs associated with managing inventory.
Complete the form to download the white paper.