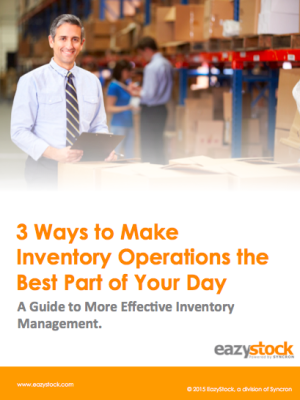 Inventory management is one of the less glamorous, yet essential processes for many businesses.
The reality is that inventory is tied up capital, so it should be managed carefully to maximize your bottom line. Making poor inventory purchasing decisions can kill an organization's profitability, harm its market share, and create confusion in the supply chain.
Inventory Management is fun and rewarding!
This e-Book covers three ways to support you making more informed planning and purchasing decisions. You will understand that inventory is a strategic weapon for boosting your profitability and can give your organization a competitive advantage in the market place.
This e-Book include:
How to Improve Your Data Accuracy
How to Reduce Inventory Levels & Waste
How to Make Better, More Informed Decisions
Fill out the form to download the eBook