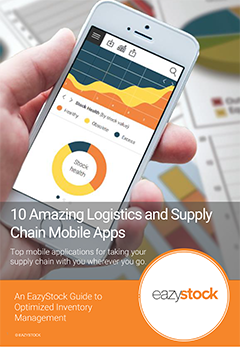 Wholesale Distribution is a continually evolving industry. With so many constant changes, it's important to keep track of your business at all times everywhere you go. These 10 mobile apps can help you manage your business on-the-go!
In this whitepaper, find out:
The 10 logistics and supply chain mobile apps
Which areas of your business are best managed mobile
How using these apps can ultimitely save you money, time, and effort
Get your business moving with these 10 Amazing Logistics and Supply Chain Mobile Apps!
Complete the form to download the white paper.